Big Picture: Art After 1945
JUL 23 2016 – APR 26 2021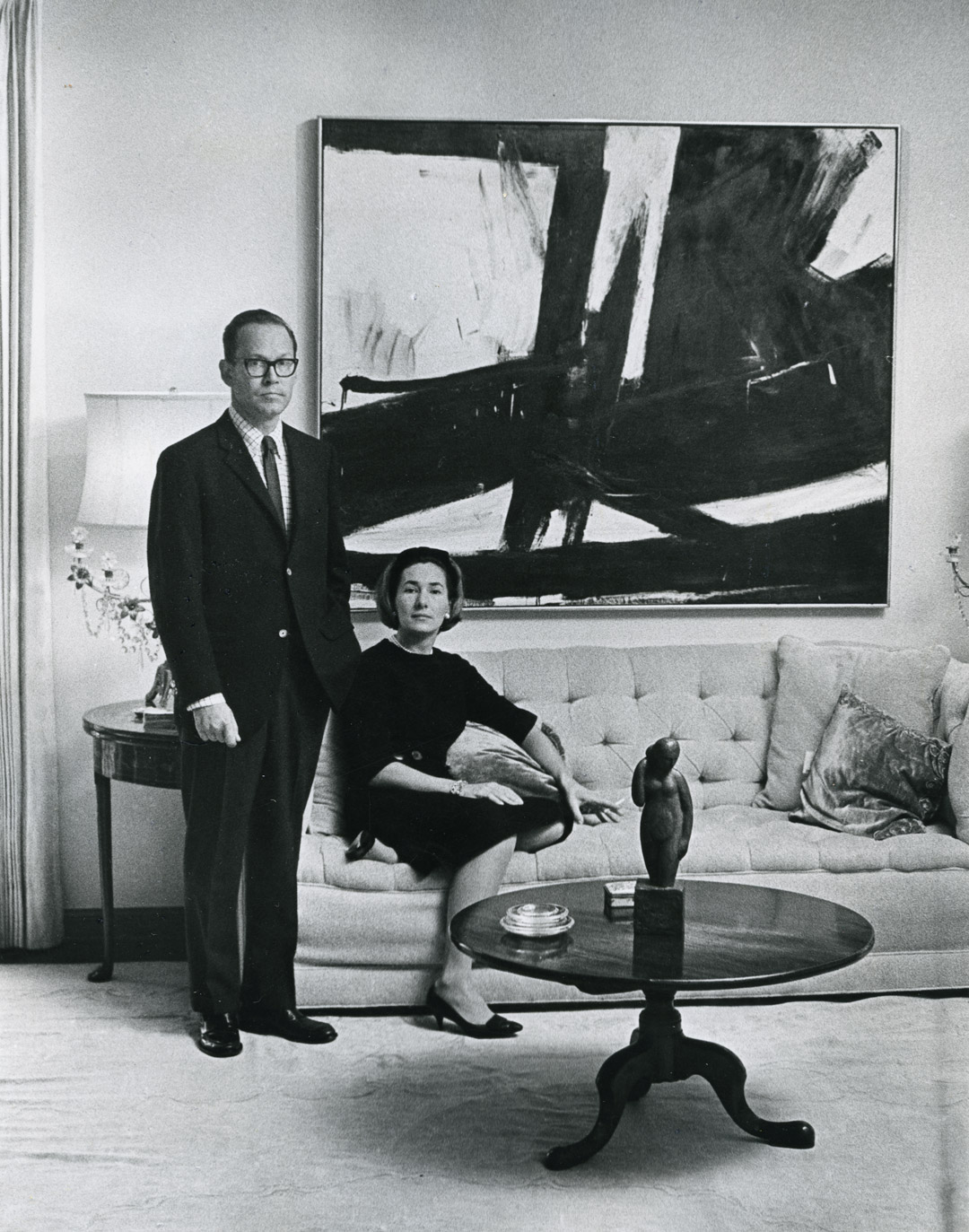 "If I were to characterize our collection, it's always about what's happening today."
–Virginia Wright, 2005
---
In the decades following World War II, New York emerged as a new center of contemporary art in the Western hemisphere, eclipsing Paris in importance. It was a moment of bold beginnings. The gestural painting styles that developed in the United States in the late 1940s and '50s had unprecedented explosive energy and grew out of an experimentation with painting as an expression of the subconscious. These were the landmark beginnings of abstract expressionism and its concurrent artistic movements—from intense fields of color, to minimal manipulation of surface and texture, to artists learning from dance and movement and examining the everyday.
Big Picture presents these vibrant developments in painting and sculpture as an ongoing and evolving exhibition. As the galleries change, new connections and points of departure will be uncovered.
This exhibition draws from the transformative gift of over 100 works given to SAM by Seattle collectors Virginia and Bagley Wright. Big Picture also features key loans from other local collections, reflecting the depth and commitment of private collectors in Seattle.
—
Major Sponsor


Exhibition generously supported by Sotheby's.
Image: Mr. and Mrs. C. Bagley Wright with Cross Section by Franz Kline, 1964, photograph by Don Normark, courtesy of the Portland Art Museum Archives, Portland, Oregon.