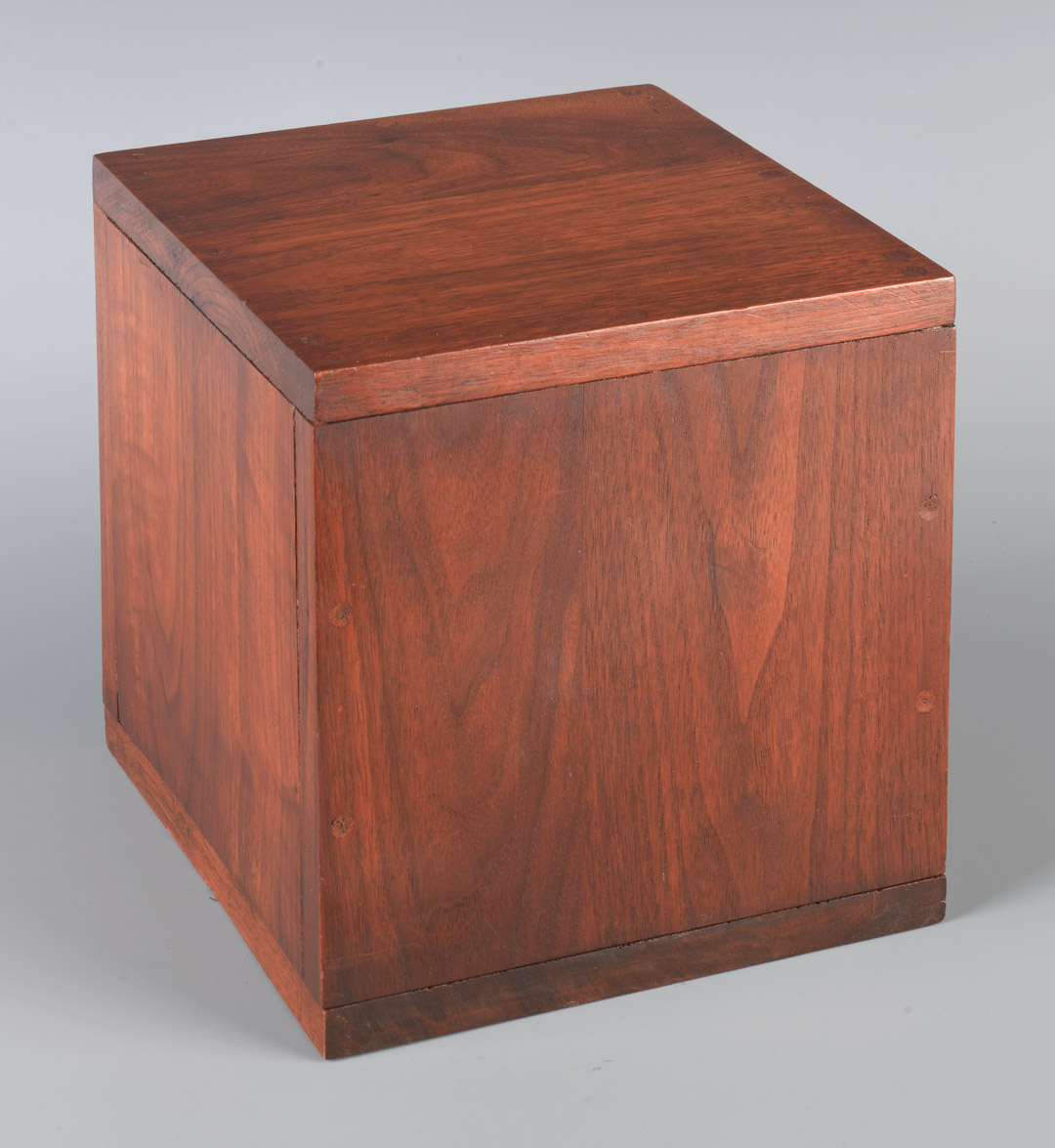 "There's information and there's the object; there's the sensing of it; there's the thinking that connects to process. It's on different levels. And I like using those different levels."
–Robert Morris
---
A three-and-a-half hour audio recording documents the process of Robert Morris constructing this box. Uninterested in gesture and texture, his "Notes on Sculpture" essays in Artforum in 1966 laid claim to Minimalism as a movement and defined it by rejecting the uniqueness of the art object and instead emphasizing the artwork's relationship to the viewer. Through his process art and performance work, Robert Morris embraced John Cage's use of everyday sound and chance and focused on embodying the idea of the work in the process of art making. As both an artist and a writer, Morris expanded concepts of what art could be.
On view in Sound Affect.
Image: Box with the Sound of Its Own Making, 1961, Robert Morris, Wood, internal speaker, Wooden Cube: 9 3/4 x 9 3/4 x 9 3/4 in. (24.8 x 24.8 x 24.8cm) Overall: 46 x 9 3/4 x 9 3/4in. (116.8 x 24.8 x 24.8cm); TRT 3.5 hours, Gift of the Virginia and Bagley Wright Collection, 82.190, © 2007 Robert Morris / Artists Rights Society (ARS), New York.